Name
Anthony Vulin LA Realtor to the Stars Hollywood Hills Beverly Hills Homes
Phone
323 300 1002
Fax
Toll Free Phone
Address
1660 Hillhurst Ave
City
Los Angeles CA 90027
Country
USA
Alternate Website
social media
www.facebook.com/LAanthony
www.twitter.com/anthonyvulin

Anthony Vulin- LA Realtor to the Stars

Soon after I graduated from UCLA in 2000, I began my career as a Realtor. I've worked on deals all over LA and the Valley, from condos starting at $200,000, to a home listed at $40 Million. I am currently runing a successful team, The Millennium Team. I work with many celebrities and high end clients as well as the average buyer or seller. I have a brokers license as well as a sales license so I can help you with Residential, or Commercial deals, including apartment buldings, commercial leases, and Biz Opps. Looking to invest your money? Buying a home is not your only option. Lets talk!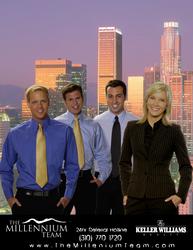 Beverly Hills Real Estate, Realtor to the Stars, West Hollywood Real estate agent, Hollywood Hills Realtor, Beverly Hills Realtor, West Hollywood Realtor, Los Angeles Realtor, Keller Williams, The Millennium Team, Anthony Vulin, Celebrity clients, Hollywood Hills Real Estate, Beverly Hills Real Estate, Realtor to the Stars, West Hollywood Real Estate, Hollywood Hills Realtor, Beverly Hills Realtor, West Hollywood Realtor, Los Angeles Realtor, Keller Williams, The Millennium Team, Anthony Vulin, Celebrity clients, Hollywood Hills Real Estate, Beverly Hills Real Estate, Realtor to the Stars, West Hollywood Real Estate, Hollywood Hills Realtor, Beverly Hills Realtor, West Hollywood Realtor, Los Angeles Realtor, Keller Williams, The Millennium Team, Anthony Vulin, Celebrity clients, Agent, agent, agent, agent, agent, agent, agent, agent, agent, real estate agent,real estate agent,real estate agent,real estate agent,real estate agent,real estate agent,real estate agent,real estate agent,real estate agent,real estate agent,real estate agent, realtor to the stars, realtor to the stars, realtor to the stars, realtor to the stars